Cathie Wood predicts that Bitcoin will reach $1 million per coin by 2030. 
What would be the catalyst for such a rise? Is this price target realistic?
More in our latest Virtuse Report.
Make sure to subscribe (and join the 15k+ others who have done so) to receive Virtuse Report in your inbox every week!
If you enjoy this content, you will also love what we post on
Twitter (@virtuseExchange) and on our Instagram channel
Let's get it started!
Ras Vasilisin
---
Bitcoin has suffered a catastrophic crash over the last year, with the bitcoin price plummeting over 75% from its all-time high—despite industry leaders creating a controversial crypto rescue fund.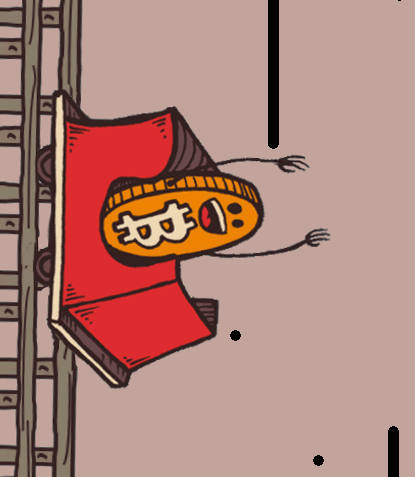 The bitcoin price has been hit by shock exchange collapses and a looming regulatory crackdown, wiping around $2 trillion from the combined crypto market that some think is "headed for oblivion."
Now, one of the most bullish bitcoin voices has issued a huge bitcoin price prediction, forecasting the bitcoin price will explode to a massive $1 million per bitcoin by 2030 even as another crisis threatens to engulf the crypto market.
"We think bitcoin is coming out of this smelling like a rose," Ark Investment Management chief executive Cathie Wood told Bloomberg, following the sudden implosion of major bitcoin and crypto exchange FTX this month.
Bitcoin proponents have maintained that bitcoin is uniquely insulated from the current crypto crisis, arguing its decentralized nature and fixed supply of 21 million bitcoins sets it apart from other cryptocurrencies and the problems facing crypto companies.
"You need to go through crises to see the survivors and battle test the infrastructure and the thesis," Wood said.
Ark, a major supporter of Elon Musk's Tesla and other high-growth technology stocks, has made big bets on bitcoin, other cryptocurrencies and crypto companies in recent years, doubling down during this year's brutal bear market.
Wood also predicted institutional investors that have been waiting on the sidelines of the bitcoin and crypto market for years will eventually feel able to take the plunge into bitcoin and even ethereum, the second-largest cryptocurrency after bitcoin.