Dear Friends, 
Welcome back to Virtuse Report, where I share major Bitcoin ideas and developments that you need to know.
Make sure to subscribe (and join the 20,000+ investors) to receive your Virtuse Report in your inbox every Monday!
If you enjoy this content, you will also like what I post on Twitter (@RasVasilisin) and the growing library of videos on the Virtuse YouTube channel.
Ras
Let's get it started!

1. How to deal with Bitcoin volatility?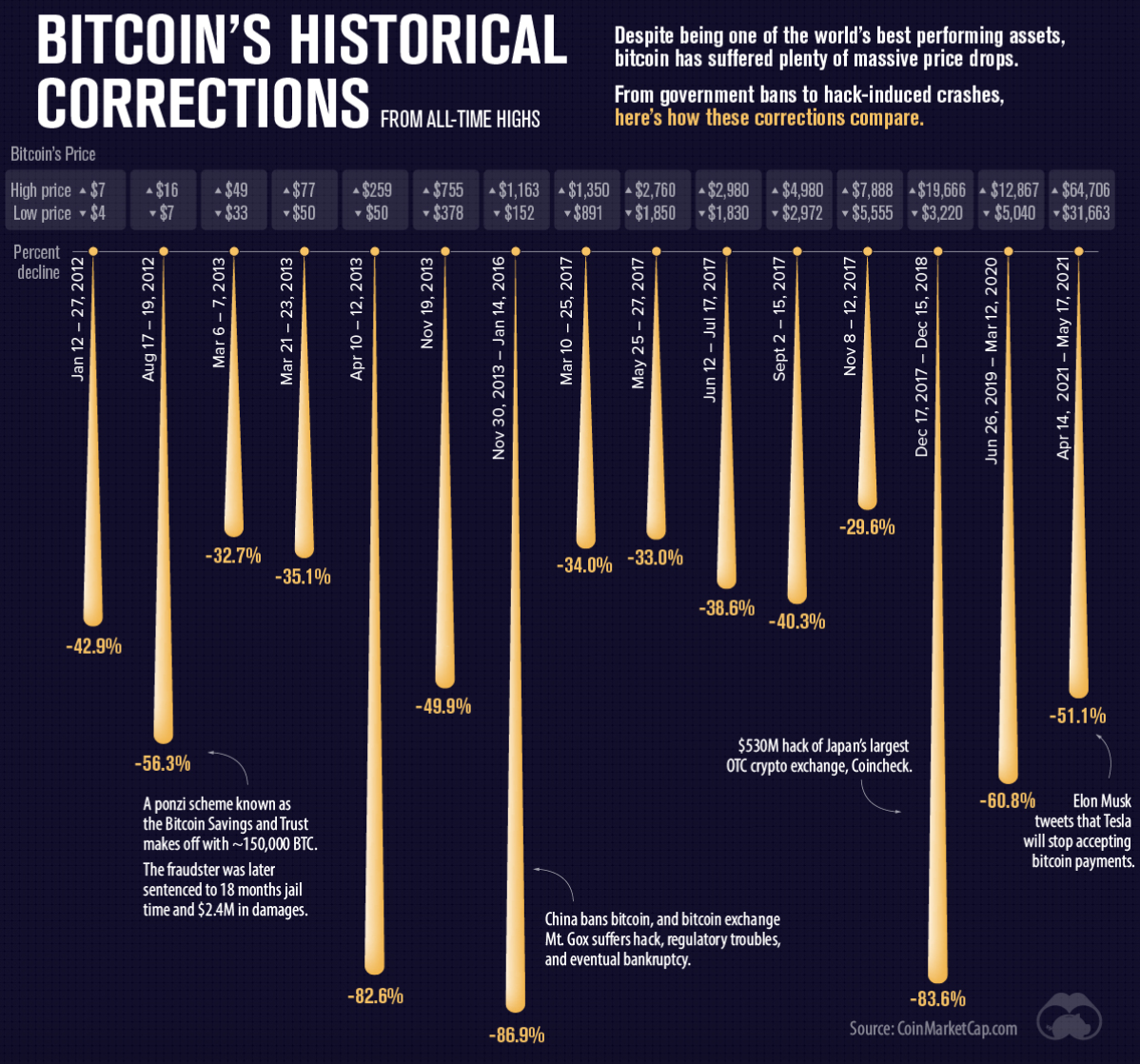 Bitcoin crashed almost 20% last week. And it took the whole crypto market with it.
Crashes are always painful, but guess how many times Bitcoin crashed in its history?
3? 7? 11?  Try 16 times. 
But is this really a loss? Not really; it's never a loss unless you sell.
Bitcoin is a volatile asset. Most people who have been investing in financial assets know this. But just how volatile is it? I found the following statistic quite interesting:
Bitcoin's volatility is about 7x higher than the S&P500's. Normalizing for that, a 12% move in BTC would be equivalent to a 1.7% move in the S&P 500 index.
Bitcoin's recent price drawdown from $69,000 to under $55,600 would be incredibly concerning to inexperienced investors, but those who understand the asset intimately understand it for what it is. It's just another healthy consolidation as the world continues to adopt digital sound money. These periodic dips are an opportunity to add more into their positions as the bull market continues.
The volatility is the price you pay for the extraordinary performance that you get.  If you make volatility disappear, you make the opportunity disappears.
Michael Saylor, CEO of Microstrategy eloquently said,
"Bitcoin will be volatile, but it will go up forever." 
We have a record high inflation almost in every major market. Most rich people have realized that high inflation is here to stay, and it's not "transitory," as central bankers keep telling us. For example, 37% of all the dollars in existence have been printed in the last 15 months. That's unprecedented money printing.
It's undeniable that investors are choosing Bitcoin and equities over paper money. As you can see in the table below, Bitcoin delivered 96% and has been by far the best inflation hedge in 2021.
But Bitcoin isn't the only asset that is benefiting from inflation. For example, here are selected asset returns in 2021:
Bitcoin: + 98%
S&P 500: +26.7%
Natural gas: 102.6%
Coffee: +82%
Gasoline: +53%
WTI Crude: +56.5%
Heating Oil: +54.1%
Cotton: +49%
Aluminum: +35.8%
Wheat: +38.9%
Sugar: +29.1%
Copper: 25%
Corn: +19.2%
Silver: – 5.9%
Gold: -2.1%
As you can see, everything is up, more than double digits, except for the silver and gold. It may sound surprising to some, but gold has been one of the worst performers in the last decade. The historical safe-haven asset has lost value during the high inflation. Pretty incredible.
Virtuse isEurope's first Bitcoin accumulation app.
The web platform and app allow you to securely buy, sell, store, set up a recurring investment and maximize your strategy.
Your Bitcoin works better when it's all in one app
Recurring buys and dollar-cost averaging
99% of assets with regulated custodian
EUR trading, deposits and withdrawals
ALMD5 Compliant and regulated in the EU
Low fees
So whether you're an experienced trader or just getting started, Virtuse has the tools for you. Go to www.virtuse.com and register for free.

3. Long term holders as selling into strength
Although we have seen a lot of unease about Bitcoin and as always I will objectively look at the data to come to any market outlook.
Data from on-chain analytics firm Glassnode shows that long-term investors have stopped net accumulating and are now diversifying into altcoins. According to analyst Will Clemente, the recent net selling from that class of investors was the first in six months, signaling a "sell into strength" move.
It is crucial to remember, that the Bitcoin network was upgraded on Nov. 14 to improve the scripting and privacy capabilities. From a trading perspective, this creates a potential "sell the news" opportunity, as the improvement was largely expected by the community.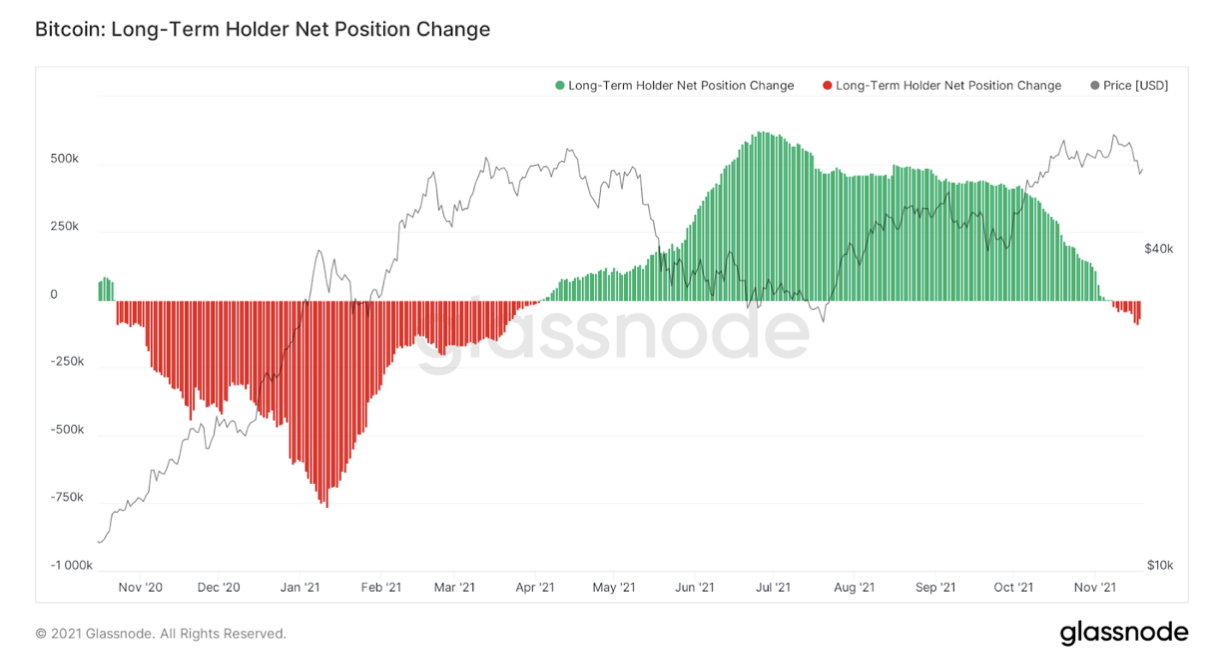 Also, looking at our illiquid supply shock ratio, still no sign of concern. This compares highly liquid and liquid entities to illiquid entities, in other words, weak to strong hands. The ratio is currently strongly at 2021 highs and climbing. What we should be watching for is a strong decline for a week or two to become cautious. Similarly to what happened at the 2017 peak as well as the early 2021 peak. We're nowhere near this kind of signal this time.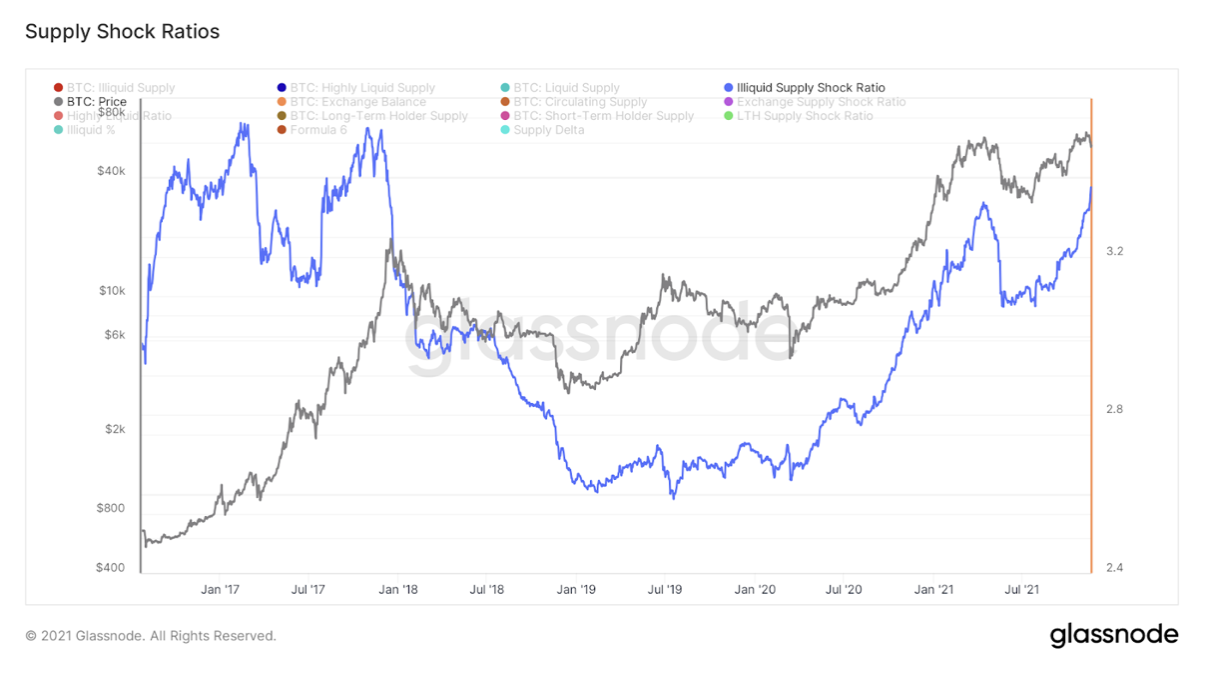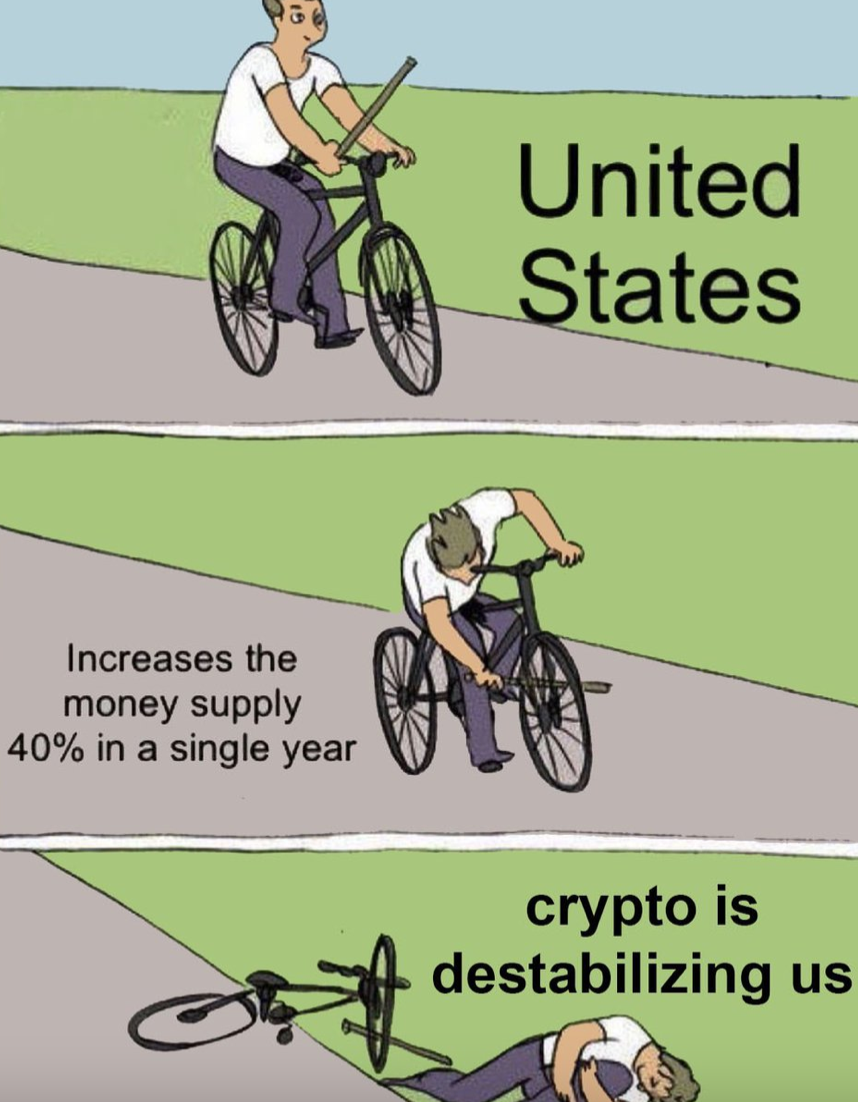 Bitcoin Quote of the Week
"Bitcoin is not about reforming or rehabilitating the system. It's about exiting the system."
Virtuse Stock-to-Flow Model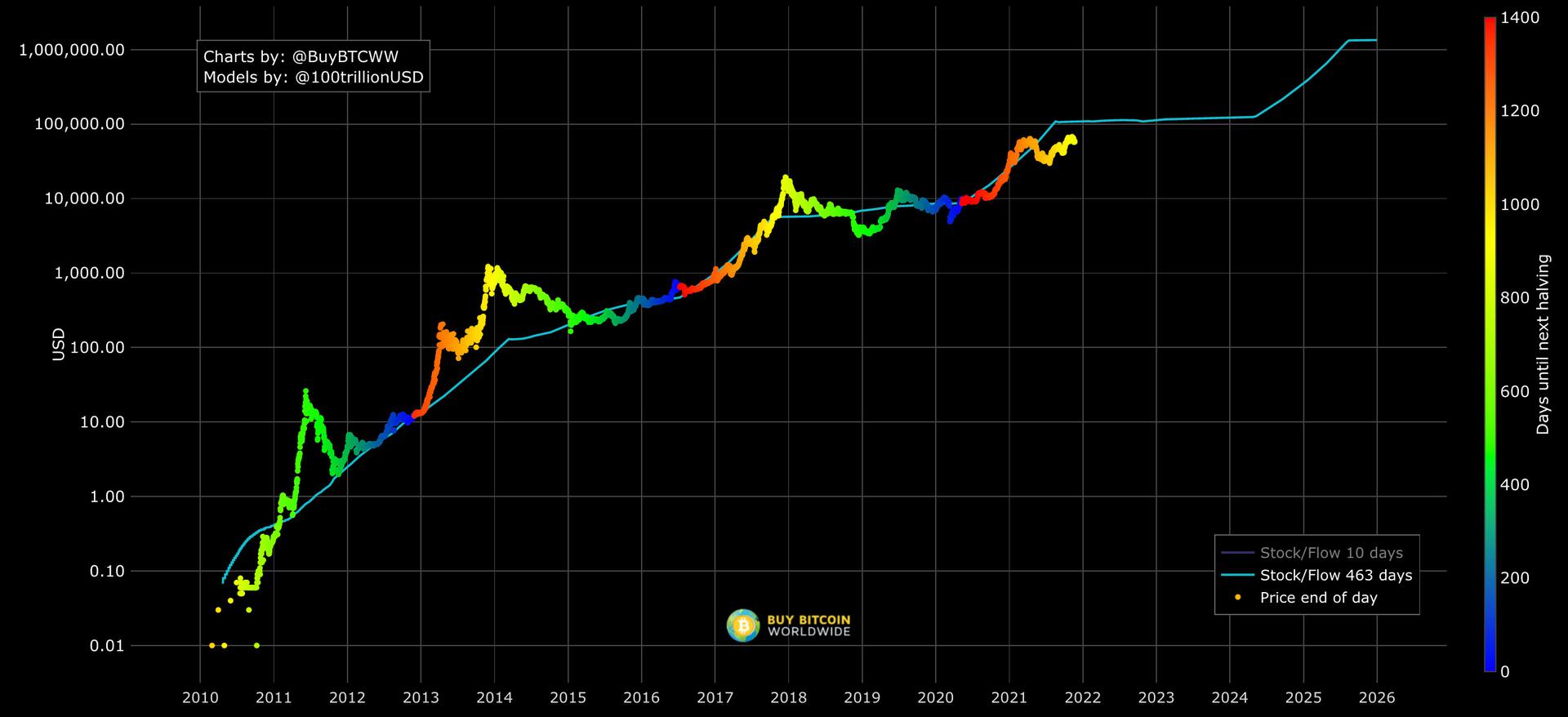 Performance of individual asset (2011 – now)