The conference attracted all walks of life. Though mostly young men, there were many middle-aged and older attendees and significantly more women participants this year compared to last year's conference. Many work in the fintech industry while others work for more traditional finance companies, nonprofits or even themselves.
Themes of this year's conference were similar to last year's: an agreed-upon need for a universal, decentralized currency; the importance of diversifying one's investment portfolio; and a willingness to use bitcoin and cryptocurrency in general as a connector in an increasingly divided world — even if discussing bitcoin does become political at times.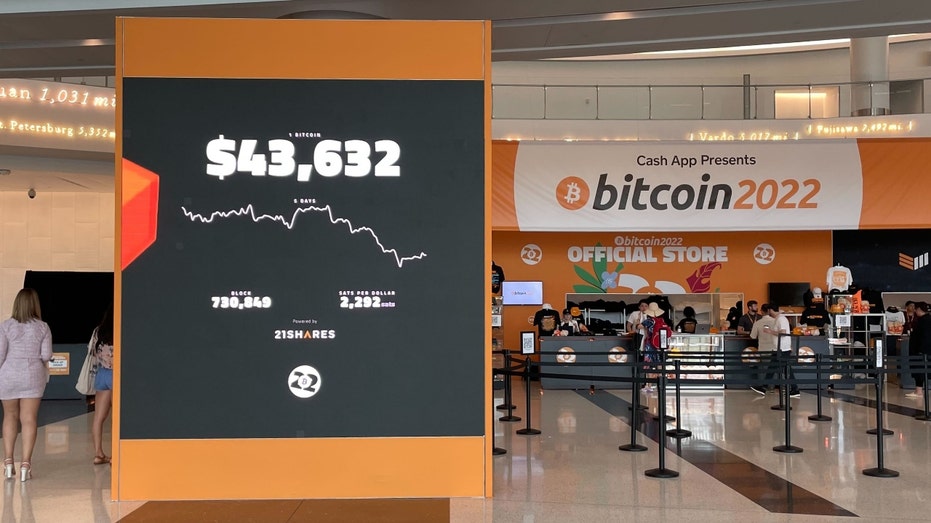 Many attendees told FOX Business they were at the conference to learn about bitcoin as new investors or even skeptics of the cryptocurrency world. Others were industry experts or early investors who attended to educate others about bitcoin.
TOP 10 UFC FIGHTER SIGNS BITCOIN PAYMENT CONTRACT: 'I'M DOING IT FOR MY FUTURE'
One attendee said bitcoin is about "democratizing money as we know it" and "removing power from central banks," especially in countries with authoritarian leaders and skyrocketing inflation.