A popular crypto analyst is weighing in on the potential gains of Bitcoin this year based on BTC's four-year-cycle theory.
Pseudonymous crypto strategist Rekt tells his 330,900 Twitter followers that he believes Bitcoin will likely bottom out this year according to the principles of the four-year cycle.
The cycle is based on Bitcoin's halving event, when rewards issued to BTC miners are cut in half every four years. Bitcoin has historically ignited bull markets around the halving.
Says Rekt,
"The BTC bear market is coming to an end, according to four-year cycle principles.
But a new bottoming out candle three is set to form next."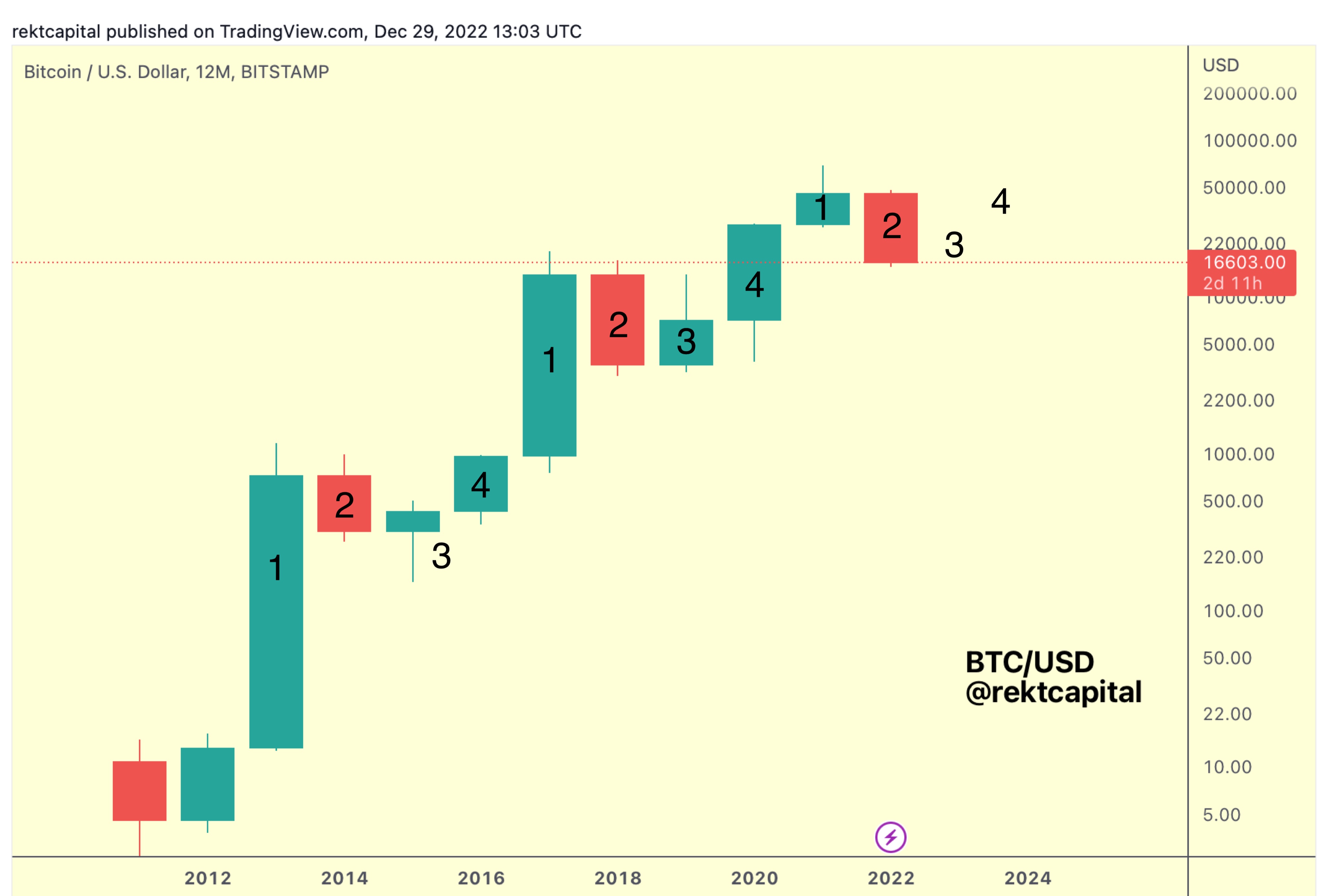 Rekt says that the third year of the cycle (candle three) is when Bitcoin traditionally carves a bear market bottom while generating decent gains.
"Candle three in 2015 saw a +234% move. Candle three in 2019 saw a +316% rally. Candle three in 2023 may see stronger upside than most think." 
Looking closer at candle threes of the previous cycles, Rekt says that it is within the realm of possibility for Bitcoin to nearly double its value this year.
"Past BTC candle threes have enjoyed +234% and +316% rallies
But what if we ignore candle three wicks?
Then in 2015, Bitcoin formed a +36% candle-body and in 2019 a +97% candle-body
If BTC rallies +36% in 2023 –> ~$22,300
If BTC rallies +97% in 2023 –> ~$32,400
Not far-fetched."