A popular crypto strategist is predicting a parabolic rally for Bitcoin this year now that BTChas broken a key psychological resistance at $20,000.
Pseudonymous analyst Credible tells his 335,700 Twitter followers that he believes the floor for Bitcoin this bear market is "officially" in.
"$21,500 has been breached on futures exchanges. Spot exchanges have hit just shy of $21,500 but I've seen what I need to. It's ON. [The] bottom is officially in, in my opinion. Watch $18,000s for a pullback (if we get one)."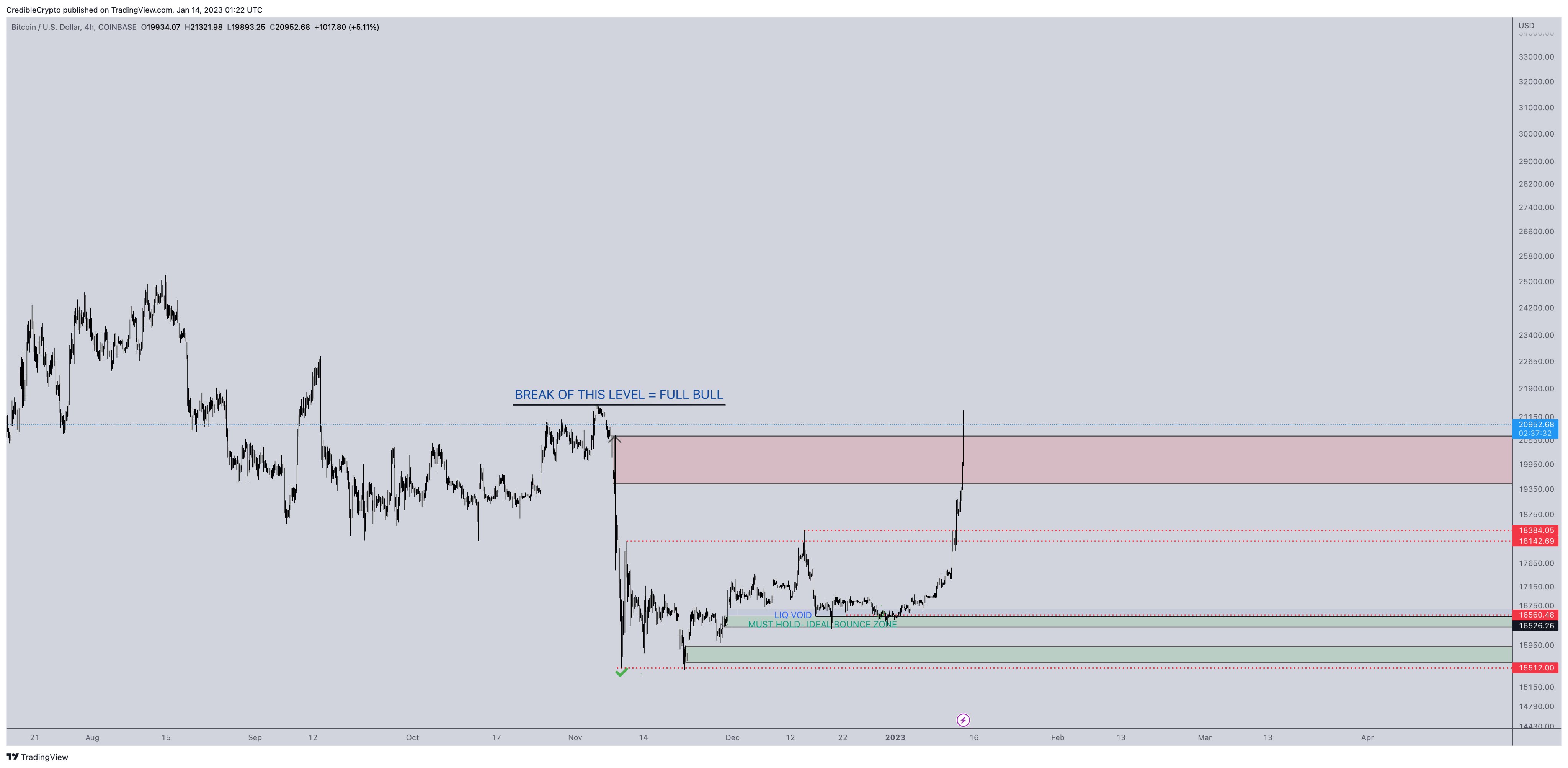 According to the top analyst, a move above $21,500 would signal a fresh bull market for BTC that can propel the king crypto to a fresh all-time high in the coming months.
"And here we go… [The] next impulse has either begun or is imminent and BTC dominance is beginning to spike off the teal region as expected. Expecting a mega run in dominance as BTC rallies to a new all-time high over the next six months or so." 
The crypto strategist also says that Bitcoin's current market structure appears to be flashing September 2020 vibes, when Bitcoin consolidated around $9,000 before exploding to $60,000.
"It's happening. Again."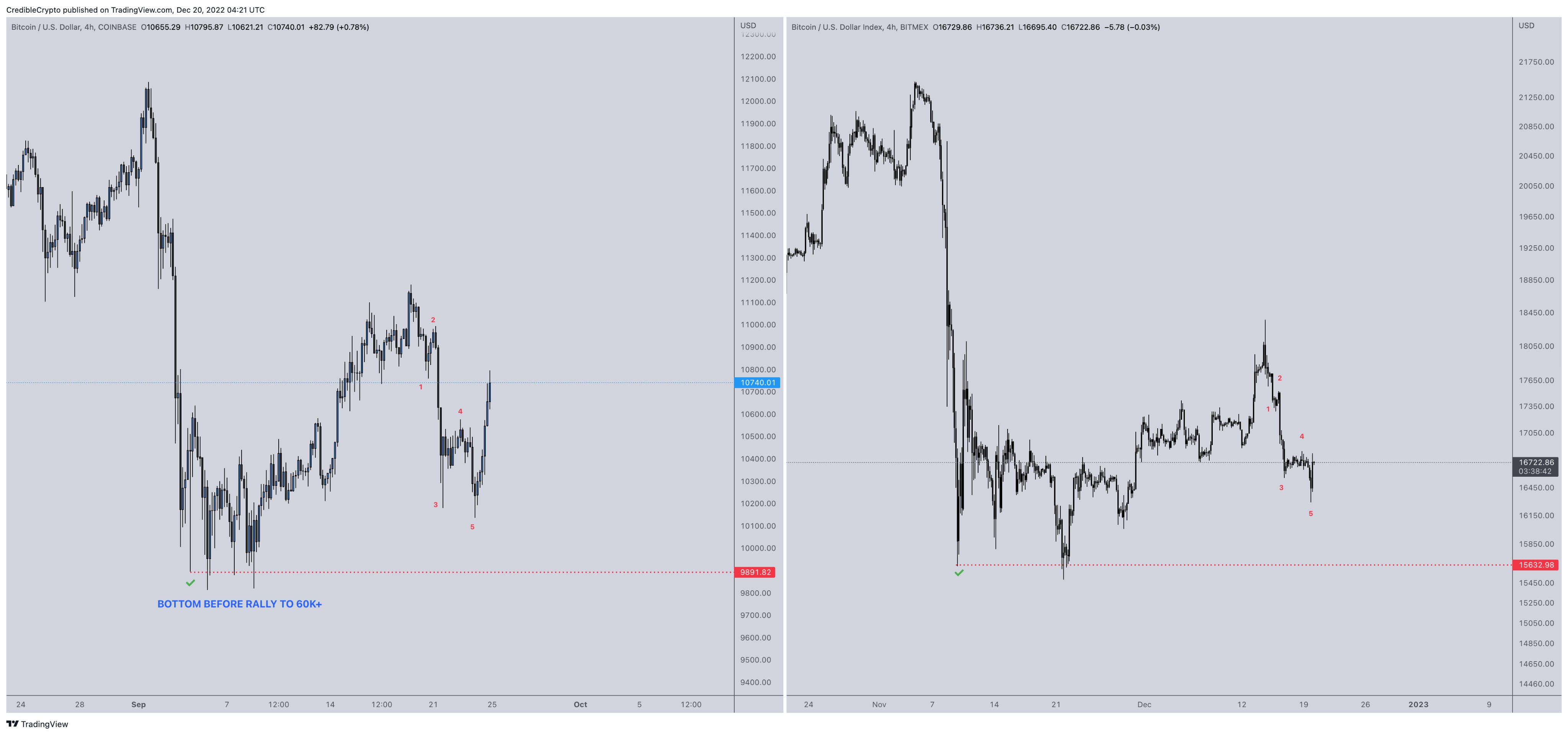 Credible highlights that Bitcoin is in the midst of a long-term bull market and that last year's deep correction is part of a five-wave uptrend. The popular Elliott Wave practitioner thinks that BTC is now on the verge of starting its fifth wave rally en route to a new all-time high at around $150,000.
"Who's ready for the fifth wave to new all time highs in 2023? BTC."