Kazakhstan has been in the news since the start of the month following the protests that erupted over increases to fuel prices on January 2.
Why does this matter for the crypto community?
Following the crypto mining ban in China, many of the Chinese miners moved their operations to Kazakhstan.
For example, whilst Kazakhstan had roughly 5% of the global mining hashrate a year ago, that figure ballooned to 18% following China's ban on Bitcoin mining last June.
Kazakhstan is now the second-largest bitcoin miner in the world.
These shifting figures mirror changing conditions on the other side of the planet, where the latest data shows that from August 2020 to August 2021, the United States' share of global Bitcoin mining grew from 4% to 30%.
In that same span of time, China's share of global Bitcoin mining plummeted from 67% to 0%.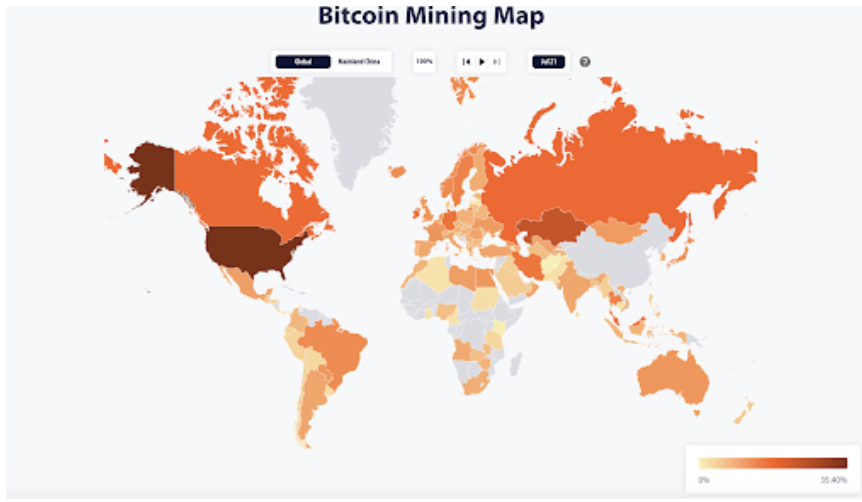 Source: University of Cambridge
China's ban on Bitcoin mining ultimately had a dramatic impact on the distribution of mining operations around the world.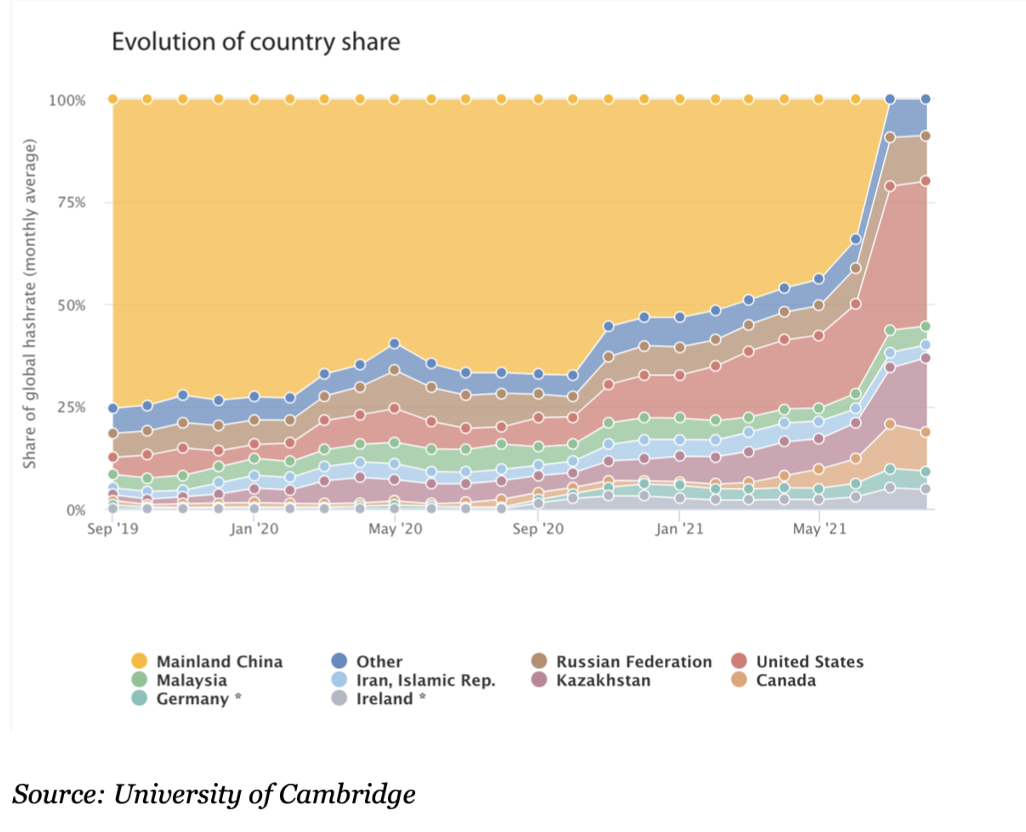 It's important to understand that even if all of the Bitcoin mining operations in Kazakhstan went offline (which is unlikely), there would be minimal impact on the strength of the Bitcoin network, which has over 170m TH/s hashrate at the time of writing.
However, these recent events will have an impact on the miners that have operations in Kazakhstan, forcing them to think more seriously about the country and geopolitical risk moving forward.
Who stands to benefit from this? 
Most likely North Americans again.
For example, the US and Canada already saw their respective share of global Bitcoin mining increase following the China ban, and we should not be surprised to see those percentages increase even more over the coming months following the unrest in Kazakhstan.
This move away from Kazakhstan could also be beneficial when addressing the Bitcoin mining ESG debate.
Let's not forget that Kazakhstan's crypto mining farms are mostly powered byaging coal plants, which are terrible for the environment.
As electricity costs are broadly similar in the United States and Kazakhstan (around $0.04 per kilowatt), many of these miners may prefer to base their operations in the United States, which will help make Bitcoin mining greener.
Let's not forget that the majority of Bitcoin mining globally now uses renewable energy sources and that the percentage of renewable-powered Bitcoin mining is even higher in the United States.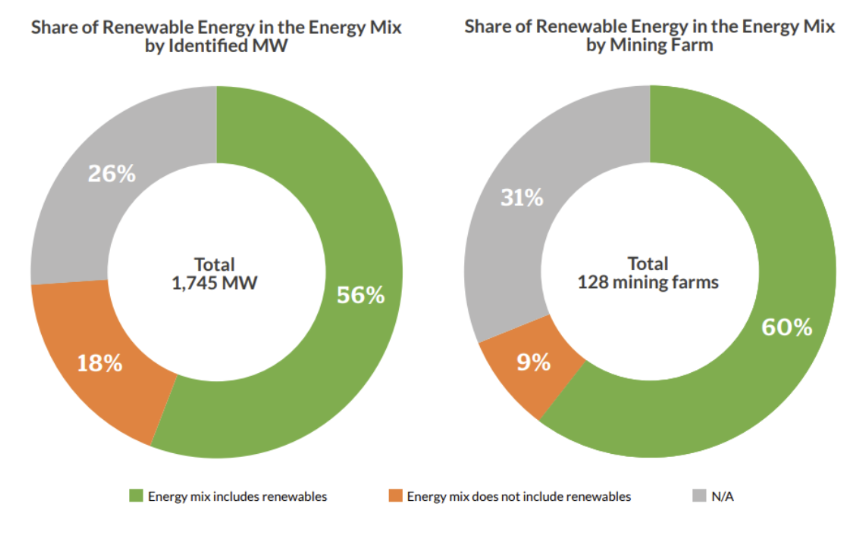 Source: University of Cambridge
In summary, as the negative impact on the bitcoin network is negligible, it is still questionable if the recent bitcoin price drawdowns are not directly linked to Kazakhstan.
When the civil war rages, miners are selling everything they have and escape as fast as they can.